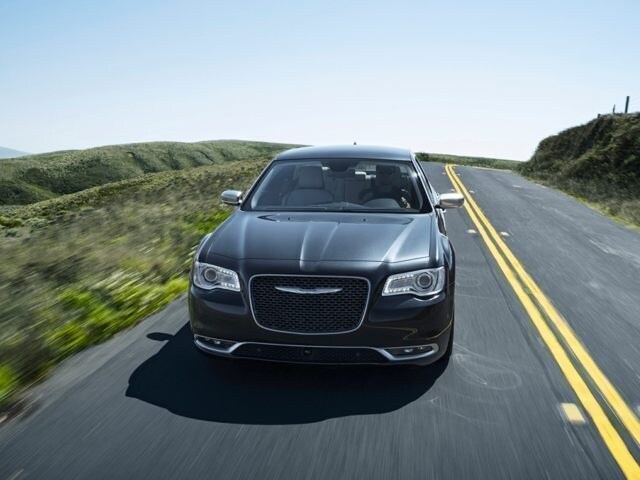 When you shop with the Real Don Johnson of Brownsville Texas, you get selection, sales, and service throughout the life of your vehicle. Dodge, Chrysler, and Jeep all in one convenient location, and so much more. See why so many people choose them for their next vehicle, and are happy that they do. Shop in a comfortable environment, with people that care about your vehicular well being, and never settle for less than the absolute best when it comes to your next new or used vehicle at Don Johnson.
Chrysler Near McAllen, TX
With so many great Chrysler vehicles in one location, it is plain to see why people choose to shop at the Real Don Johnson of Brownsville Texas. Just a short trip from McAllen, and you can get that great selection of Chrysler 200, 300, and Pacifica's that you have been looking for without having to travel far. New or used, green or black, luxury or sport, there are plenty of options to choose from. If they don't have that great Chrysler vehicle that you are looking for, they will go the extra mile to get you into a great vehicle for less.
Dodge Near McAllen, TX
Dodge, it's an American Icon. From humble roots, to a legacy of power and performance, this vehicle has been turning heads for generations. Choose between new and used Dodge vehicles like the roomy Grand Caravan, exhilarating Challenger, or the versatile Journey without having to travel far. Stop by the Brownsville lot of The Real Don Johnson, and you may be pleasantly surprised by what you find. Don Johnson, Dodge, and you. A winning combination each and every time.
Jeep Near McAllen, TX
If there has ever been a vehicle that is ready for whatever life throws at it, it's the Jeep. Whether you need to go backroad on that big hunting trip, drive uptown shopping with your friends, or are just looking for something dependable to drive back and forth to work, there is sure to be a Jeep to fit your budget, and your life. Choose from the rugged wrangler, practical Cherokee, and versatile Renegade. Take on for a test drive with the staff of the Real Don Johnson of Brownsville Texas and get into a great Jeep vehicle for less.